Magic Orchard 2015 Ticket Buyers Information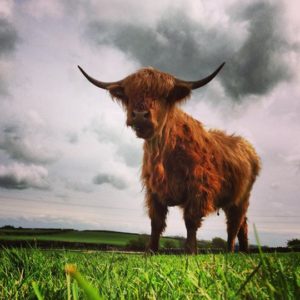 ****UPDATE FOR ALL OF YOU CAMPING*****
Apologies but due to a change to the site layout we cannot allow anyone to park next to their tents.
On arrival you will be guided to a parking space in our car park and shown where the campsite is (It is a short walk).
Campervans  and caravans will be guided to their pitches.
**********************************************
Thank you all so much for your amazing support, we are truly overwhelmed by the enthusiasm that you have shown towards this event and the fact that we have sold out weeks in advance! Big Love to all of you beautiful people x
Here is some further information in preparation for next weekend's magic.
Now that we have become a ticket selling event, whilst being supportive, the local authority has placed a number of restrictions on our license.
These include;
Challenge 25 restrictions on the bar i.e. if you are lucky enough not to look 25 you must bring ID to the bar
No alcohol is allowed to be brought outside of the campsite and into the main area– you are welcome to drink your own supplies in the campsite
We have 6 friendly door supervisors that will be welcoming you during the evening and ensuring everyone is safe and that our license conditions are adhered to
There are no fires / BBQs allowed in the campsite due to insurance
Last orders at the Crafty Fox, Can Bars and Cocktail Bar is 11.45pm Friday & Saturday and 8.45pm on Sunday
The volume levels are being closely monitored to ensure we do not disturb our neighbours and this may result in a lower level of sound after 11pm with this in mind, we have managed our programming to gain maximum benefit from our headliners during these hours. (Music will continue to be played until 1am on Friday and Saturday and 10pm on Sunday.)
Things you need to know:
When arriving at Cowran Estate (Postcode LA12 0JW) you will be guided by a steward to the campsite and shown where to park safely (Please ensure you do not block any other vehicles and that everyone can leave safely when they need to).
If you intend to park your car next to your tent you will need to arrive on Thursday (anytime) or Friday before 12pm (lunchtime) or if on Saturday before 9am.
Outside of these hours you will be asked to park in the car park and carry your tent to the campsite (we will help as much as possible).
If you are bringing your camper van or caravan outside of these hours please let us know so we can provide you with further guidance.
If you would prefer, you are welcome to pitch your tent on Thursday, leave it and then park in the car park on your return.
Booking in and wristband collection
Feel free to pitch your tent and then come down to the event office (portakabin) where you will exchange your tickets, or proof of booking confirmation (if your tickets have not arrived), for wristbands and be given a Cowran sticker to identify that you have paid for your camping (£5 per tent or £10 campervan / caravan).
Food and Drink
Cowran Estate will be providing tasty delights to keep you dancing and full of positive energy for the whole weekend (Vegetarian/vegan and other dietary requirements are available) – Thursday to Monday
At all times:  Baked potatoes with various fillings, a selection of cold sandwiches, Teas and Fresh Coffees (Cappuccinos, Lattes, and Espresso etc), Fresh Orange Juice and Lemonade; as well as a wide selection of cakes and other goodies.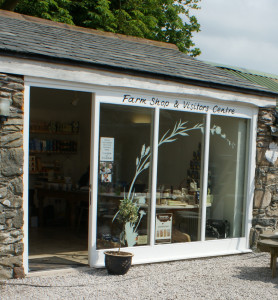 Breakfast is served          9-11am
Breakfast Buns and Full English, Cereals,
Lunch                                   12-3pm
Roast Beef, Turkey, Pork and Roasted Veg Buns (with all the trimmings!)
Dinner                                  6-9pm
Beef Chilli with Jacket Potato or Mixed Vegetable Curry with Jacket Potato (also with trimmings!)
Also; cheese, tuna, beans, roast veg with jacket potato.
Crafty Fox Bar
Opening Hours:-
Friday & Saturday 11am -11.45pm; Sunday 11am-8.45pm
The Crafty Fox bar is providing a great selection of local and international drinks including locally brewed ales from Hawkshead and Healey's Breweries.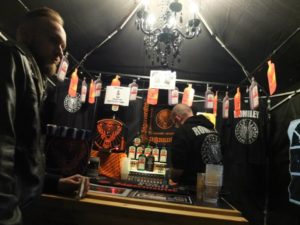 A great selection of Ciders including Orchard Pig Cider along with USA craft ales from Sly Fox and UK Craft Ales from Camden Town and Brewdog.
Spirits and mixers, including Jager Bombs, and soft drinks are also available.
Prices are in line with local pubs.
Please remember every pound you spend with the Crafty Fox, Can Bars and Cowran Foods is helping sustain this event for the long term your support is very much appreciated.
Crafty Fox Drinks Menu:
Site info
The Medical/Welfare Centre, Event Office and our exclusive Traders are all located in the estate car park next to the food shop and courtyard. Please follow this link to read Magic Orchard's Drugs Policy 2015 (opens in a new window)
Cashback is available from the food outlet so please feel free to ask
A bouncy castle, sumo suits, face painters and a mask making workshop are on onsite for our youngsters
Site Rules
-As previously stated we cannot allow fires or BBQ's in the campsite or alcohol in the festival area (i.e. outside of the campsite)
-If you intend to leave the site when it is dark please ask one of our stewards or door supervisors to arrange a lift or call a taxi for you
-When passing neighbouring properties – do it quietly
-Keep your belongings secure
-Please leave the land as you found it
-Respect the animals, estate and all event staff
-Use the recycling bags and bins provided
-Be tidy (if you see rubbish on the floor please place in a bin)
-Be friendly and supportive towards your fellow Orchard goers
-Buy your drinks and food from us and this event will continue to be on the calendar for the long term
-Smile at all times
-Bring the sunshine
-Dance like no-one is watching
-Enjoy the magic!!